When supplemental collagen first hit the mass market, it was promoted for its use in helping to support healthy hair, strong nails and a vibrant, youthful glow. According to a 2022 consumer supplement survey, half of all collagen consumers continue to use it for its cosmetic benefits.1 But the evolution of supplemental collagen research and applications is more than just skin-deep.
The Science Behind Collagen
Did you know that collagen is the most abundant structural protein found in the body and serves as the main signal for tissue and organ remodeling? To date, roughly 29 different types have been identified, with 90% consisting of type I and type II collagen.2 Type I collagen is found within tendons, ligaments, fascia, skin, bone, organs, heart valves and blood vessels. Type II collagen is found within 95% of the body's cartilaginous mass, which includes hyaline and articular cartilage, and the intervertebral discs.
Optimize Health and Improve Function
Collagen is what gives structural support to the skeleton, tissues and organs, and it serves as the main signal for the health and maintenance of these structures. One might go as far as saying that collagen is multifaceted in its functions and should be incorporated for use in other areas of health care, including the following:
Musculoskeletal Health: Collagen supports tendons, ligaments, fascia, bone, muscle and cartilage.
GI and Immune Health: The intestines consist of 68% type I collagen, 20% type III collagen and 12% type V collagen.3 Also, 70-80% of immune cells are found in the GI tract.4
Cardiovascular Health: Collagen supports the structure of the heart, valves and blood vessels.
EENT and Oral Health: The structures of our ears, eyes, nose, throat, teeth, gums and connective tissue inside the mouth all require collagen support.
The Bottom Line
Because the process of collagen synthesis begins to decline in a patient's early 20s and continues to decline throughout life, the patient groups to focus on for collagen supplementation should span from young adults and adults to middle-aged and senior populations. Collagen is important for more than just looking and feeling good about your appearance. It is a necessary dietary component to ensure long-term vitality and the function of the body's major connective tissues, organs and structure.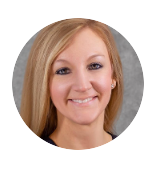 Claire Kacena, DC is the MSK Solutions Clinical Brand Manager at Lifestyle Matrix Resource Center and a Board-Certified Chiropractor. She obtained her Bachelor of Science degree from Loyola University Chicago in 2010 and then went on to receive her Doctor of Chiropractic from National University of Health Sciences in 2015.
References
1. 2022 ITC Insights Consumer Supplement Survey - Collagen Category Report. ITC Insights. https://itcstrategy.com/insights/. Published 2022. Accessed May 3, 2023.
2. Shenoy M, Abdul NS, Qamar Z, Bahri BMA, Al Ghalayini KZK, Kakti A. Collagen Structure, Synthesis, and Its Applications: A Systematic Review. Cureus. 2022;14(5):e24856. Published 2022 May 9. doi:10.7759/cureus.24856
3. Graham MF, Diegelmann RF, Elson CO, et al. Collagen content and types in the intestinal strictures of Crohn's disease. Gastroenterology. 1988;94(2):257-265. doi:10.1016/0016-5085(88)90411-8
4. Wiertsema SP, van Bergenhenegouwen J, Garssen J, Knippels LMJ. The Interplay between the Gut Microbiome and the Immune System in the Context of Infectious Diseases throughout Life and the Role of Nutrition in Optimizing Treatment Strategies. Nutrients . 2021;13(3):886. Published 2021 Mar 9. doi:10.3390/nu13030886