Group medical visits, also called shared medical appointments, are provider-patient medical encounters in which a group of people are seen together in a concurrent session. Although the individual face-to-face appointment continues to be the prevailing model of patient care, by default mostly, there is growing evidence that suggests group visits are indeed effective, and furthermore, provide benefits above and beyond an individual encounter.
A 2017 article identified nine key elements that demonstrate how shared vs. individual appointments are transforming the provider-patient experience and expanding outcomes:
Group formats combat isolation, which secondarily removes any doubts a patient has about self-efficacy, or their belief in their capacity to execute behaviors necessary to produce specific performance attainments (e.g., initiate and sustain provider recommendations).
Patients learn about disease management (or underlying causes of disease as taught in lifestyle-based group visits) vicariously by witnessing others' experiences.
Patients feel inspired by seeing others who are coping or succeeding with a similar condition to their own.
The group dynamic creates a space for patients and providers to develop more equitable relationships.
The experience of multiple providers or educators increased team cohesion and coordination of service. This led to increased work satisfaction and enhanced working relationships.
Providers learn better how to support patient needs through increased brainstorming and dialogue around recommendation implementation.
Because group visit appointments generally last longer than individual appointments in conventional offices, patients feel more supported.
Patients receive both professional expertise and first-hand experience from peers, resulting in more robust health knowledge.
Patients have the opportunity to see their medical team interact with fellow patients, allowing them to get to know the provider and better determine their level of trust. This expanded trust may secondarily explain the improved compliance seen among group visit patients as compared to their individual appointment counterparts.
This list is certainly compelling, and makes you wonder, "Why aren't more providers implementing group visits?" Despite the known clinical, operational and financial benefits of the group visit model, many functional and integrative providers resist implementation. Here are the most common factors that prevent providers from incorporating shared medical appointments in their practice setting, as well as strategies for overcoming them powerfully and effectively:
Never trained: Although this might be a real concern for implementing the group visit model, it is true of any new thing implemented in our practices, whether a new therapy, a new procedure or a new practice management style. The goal, like other new ideas, is to learn how to integrate it as a standard and then personalize it to your particular practice setting and patients. The Lifestyle Matrix Resource Center (LMRC) is a great resource for providers, and their Implementation Team provides the expertise and materials to overcome this concern.
RVU generation: Many health care trends forecast that costs eventually will not be based on quantity or productivity (i.e., the RVU model), but rather on quality (i.e., pay-for-performance). Furthermore, most integrative or functional medicine practices are smaller settings that do not commonly use RVU generation in their billing and compensation formulas.
Staffing concerns: Group visits are designed to be implemented with the current staff of a practice. There are ways that a practice can independently contract out other consultants, like a health coach, or partner with local providers (e.g., behaviorist or nutritionist) to design a model that works for patient, provider and practice. Again, the team at LMRC is trained to personalize a solution that works for any practice interested in leveraging time with group medical appointments.
Not enough space: Most group visits are either done in the lobby of the current office space at the beginning or end of the workdays or done in a conference room if available at the practice site. Having the location at the same site and that the insurance-based practice is contracted with insurance is a requirement; however, cash-based group visits are not restricted in the same way. Many will use the Group Visit Toolkits "on the road" at health food stores, yoga studios, etc. and may also convert the format to be an educational or marketing exercise vs. its original design as a medical visit.
Not enough time to implement: Oddly and fortunately, the group visit medical appointment model solves the very problem that many practitioners use to avoid implementing it. Time scarcity during the workday is a common complaint among medical staff. The ability to expand available time by seeing 10-20 patients in a 90-minute group appointment, for example, will surprisingly create extra time in the workday. Some practices will see more patients while others choose to enjoy a calmer pace day-to-day in the office.
Lack of patient interest or unable to recruit patients: Group visits are a new concept to both patients and providers in many offices. However, just like we do with a new supplement or service, once we see that the offering would further our patient and practice goals, we promote it accordingly. This practice management innovation is no different. Use the same muscle you flex with other functional therapies and just prescribe this type of visit in the same way. Your recommendation and passion may be the missing link.
In general, it is very human to stay the course with what seems to be working "well enough." However, upon reflection, most will admit that there is something missing and the presence of it would make a difference. Individual appointments have a very important place in the patient-provider experience. However, group visits offer the "social nutrition" that just can't be created one-on-one. The truth is, if you are reading this, you are likely already a pioneer. All that is left is to do what you know would make a difference for the clinical, operational and financial health of your practice.
Based on your expertise, available time and office culture, the Lifestyle Matrix Resource Center will help create a personalized implementation strategy that works for you. The health care movement needs pioneers to shift the collective needle. The evidence is clear that the group visit model is vital in leveraging lifestyle and functional medicine for the masses.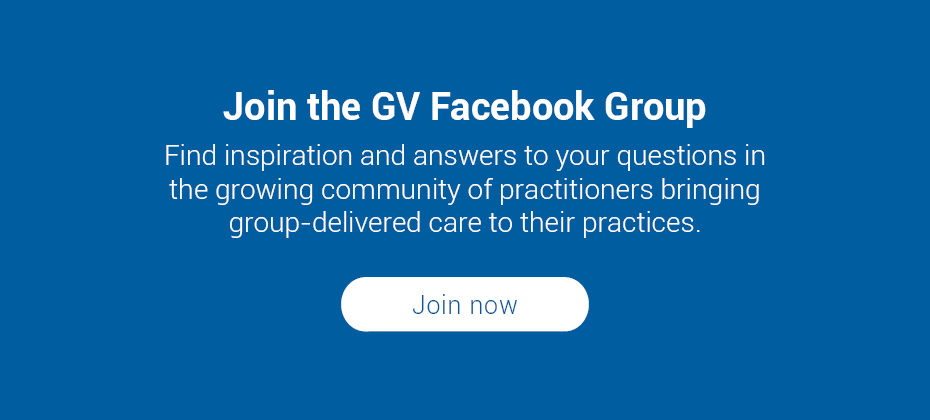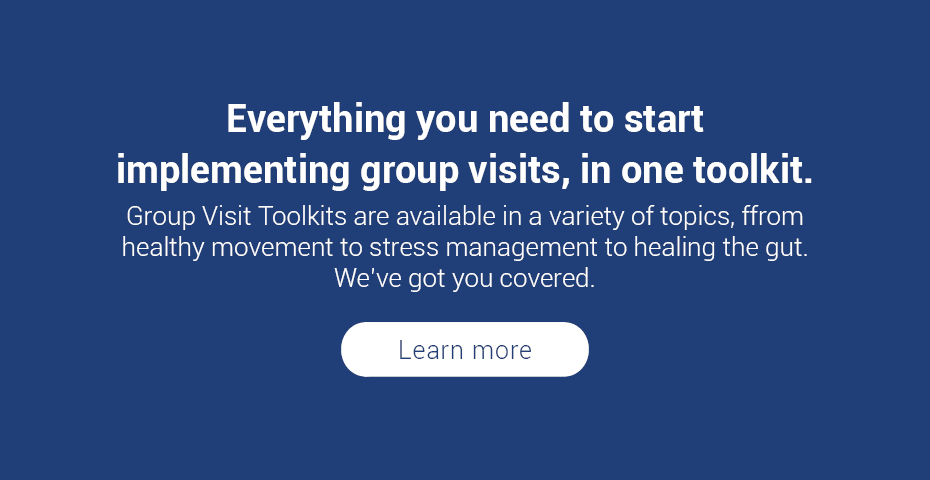 Shilpa P. Saxena, MD, IFMCP
Shilpa P. Saxena, MD is a Board-Certified Family Practice physician whose passion and purpose come to life through sharing her innovative patient education and practice management solutions in her classic 'keep it simple' style. She serves as Faculty with the Institute for Functional Medicine, the Arizona Center for Integrative Medicine, Osher Center for Integrative Medicine at the University of Miami Miller School of Medicine, the Metabolic Medical Institute at George Washington University and most recently, joined the Lifestyle Matrix Resource Center serving as the Clinical Expert for the CM Vitals Program. Dr. Saxena is an expert in the Group Visit medical model, creator of Group Visit Toolkits, and co-author of The Ingredients Matter: India.