The role of epigenetics on fetal and human development is of paramount importance to all of us as healthcare practitioners and parents. Toward the end of World War 2, after the battle at Arnhem, in what was known as the "Hongerwinter" (hungry winter), the Nazi's surrounded and cut off supplies to an area in the Netherlands. It was a tragic experiment on the long-term effects of famine. From December 1944 until Germany surrendered in May 1945, food was rationed to under 1,000 dietary calories per day and dropped as low as 580 calories per day in the height of winter.

More than 20,000 people died of starvation. Yet despite all this, babies were born, although grossly malnourished. At the war's end, these babies were once again well fed, and regained their normal growth patterns. Yet 50 years later, this group of children suffered a significantly increased incidence of heart disease, metabolic problems and depression. Epigenetics (and presumed preconceptual hypomethylation) makes it really clear to us that the best gift we can give our unborn children is good nutrition, and lots of love. There is so much to say here, but for this blog, let's stick to the highlights.
As functional medicine practitioners, we are always looking to optimize health for our patients. Nowhere is the importance of this clearer than in the childbearing years. And the best place to start is to begin in the Preconception years, both for the mother and the father. Besides good nutrition, cultivating healthy habits in soon-to-be parents is something that they can pass on to their children. Teaching about good dietary and lifestyle habits can result in generational health change.
When a woman finds out she is pregnant, it is often remarkable to see what happens: Long-term smokers will quit, bad eaters will change, and non-exercisers will get off the couch. Very rarely do we see such a motivational event. This is the ultimate teachable moment. Here are some easy tips:
Promote a Modified Mediterranean diet, packed with vital nutrients. Studies show that this diet during preconception results in lower incidence of gestational diabetes.
Encourage 8-10 glasses of (preferably filtered) water daily for singletons, and more for twins. Avoid caffeinated drinks, diet sodas and sugary beverages.
Protein needs significantly increase during pregnancy. The current IOM recommendation is 71 g daily, (25 g higher than non-pregnant women weighing 125 lbs.) Suggest increasing nuts, seeds, legumes, grains, eggs or lean animal protein at each meal.
Keep carbohydrate intake about the same and emphasize low glycemic index foods. Removing simple and complex sugars will aid normalization of blood glucose levels and reduce gestational metabolic complications.
Increase fiber intake using a wide array of fiber sources.
Encourage healthy fats. Maternal fat intake has been documented to affect cognitive development, as well as mood swings in both mother and child. It took infant formula developers quite a while to realize that the lack of DHA in infant formulas was the cause of a 10-point IQ difference in breast fed infants vs non-DHA augmented infant formulas. This changed once they added DHA. While 8-10 oz fatty fish is encouraged for fetal neuro

logical

development, there is always the concern of mercury toxicity. Choline also appears to increase infant IQ.

The effect of micro-nutrient deficiencies is well documented. Specific micronutrients particularly folate/folic acid, iron, iodine, choline, vitamin D, calcium and DHA amongst others. Vegan and vegetarian woman are more likely to suffer from Vitamin B12, iron, DHA and Vitamin D deficiencies.
The Bottom Line
My general recommendation is that in addition to a well-balanced diet, women should consume a multivitamin/multi mineral supplement during preconception, pregnancy, and lactation to ensure adequate levels of most micronutrients. I look for supplements that are free of gluten, soy, yeast, milk, eggs, nuts, artificial colors, flavors, sweeteners, preservatives, and additives. Folate should be present in its methylated form - or as 100% 5-MTHF. Iron should be non-constipating. Look for high levels of DHA, 1:1 formulations of Mg:Ca and besides the usual cascade of vitamins, look to keep choline at 200 mg daily. I also recommend rounding this off with prebiotics and probiotics.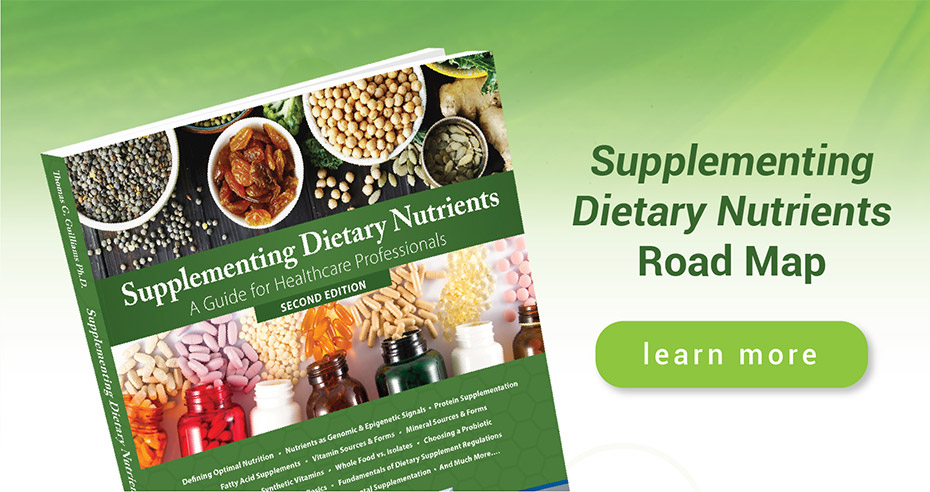 Steve Amoils, MD
Steve Amoils is the Co-Medical Director of the Alliance Integrative Medicine (AIM) in Cincinnati, together with his wife Sandi Amoils, MD. He is an Adjunct Assistant Professor in the Department of Medical Education at the University of Cincinnati and President of the Ohio Chapter of the American Academy of Medical Acupuncture, and has been practicing Functional Medicine since 2000. He has received numerous awards for his achievements, including America's Top Doctor in Family Medicine and Cincy Top Doctor yearly since 2007.

Trained in South Africa, London, and then in the United States, Steve is a board-certified family physician. After completing medical training in South Africa in 1984, he and Sandi spent two years traveling around the world, studying various indigenous medical systems. In 1987 they immigrated to the US, where they ultimately both practiced as family physicians in Cincinnati. In 1999, at the behest of a large hospital group, they opened Alliance Integrative Medicine to offer patients a comprehensive, personalized, integrative approach to medicine. AIM has been recognized nationally as a leading center in integrative medicine since 2004, and Dr. Amoils has been a site investigator on three major national studies on integrative medicine. AIM averages approximately 30,000 patient visits per year. Alliance Integrative Medicine offers an accredited physician fellowship training program in integrative medicine.

Through the nonprofit Integrative Medicine Foundation, the Amoils are active in research, education and overseeing the Get Well program for the underserved. Steve and Sandi are co-authors of Get Well & Stay Well – Optimal Health through Transformational Medicine. The book expounds on their philosophy of helping patients transform illness into wellness through the best of conventional medicine, functional medicine and integrative therapeutic options.