During each phase of the healing process, practitioners should apply different nutritional protocols to meet specific tissue needs. In this article, we cover three broad recommendations for acute pain and inflammation as well as those for tissue and collagen repair. Acute phase resolution is imperative for successfully initiating the phases of repair and regeneration.
TURMERIC
First, let's cover turmeric, which is safe, effective and backed by multiple studies. I called it the "golden, first-line therapy" in a related blog I wrote several years ago. Turmeric is a wonderful alternative to NSAIDs, given their various constraints, such as renal and liver comorbidities, cardiovascular and gastrointestinal risks, and potential cartilage loss from either NSAIDs or intra-articular corticosteroid injections.1 Turmeric is also an excellent tool for supporting chronic conditions, such as osteoarthritis.
There are 200-plus bioactive compounds present in the natural matrix of turmeric. The main constituents are curcuminoids, which were previously believed to be the principle active components of turmeric. More recent evidence shows that the non-curcuminoid components, like turmeric, turmerones, elemene, furanodiene, curdione and bisacurone, also demonstrate the ability to reduce pain and inflammation separate from curcumin.2-7 Turmeric in supplement form should contain the complete, natural matrix, not just the isolated curcuminoids.
BROMELAIN, QUERCETIN AND RUTIN
If significant trauma—such as major bruising, sprains, strains or bone trauma—is involved in an injury, then I will add to the mix the proteolytic enzyme bromelain alongside quercetin and rutin.
Research has shown that bromelain compares well to standard medical therapies in patients with acute joint challenges.8
Quercetin normalizes inflammatory response—among other benefits—and enhances absorption of curcumin, which is one of the key reasons I like seeing them together in an acute injury treatment protocol.9
Likewise, rutin has benefits on multiple fronts, but from a musculoskeletal standpoint, rutin supports connective tissue health by inhibiting the enzymes hyaluronidase, collagenase, LOX and COX, which all are contributors to connective tissue degeneration.10
These key ingredients in tandem with a complete turmeric matrix work together to deliver better results. For ease of use, economy of scale and better compliance, I recommend using capsules that combine these ingredients and contain turmeric at 660 mg, bromelain at 240 mg, quercetin at 240 mg and rutin at 50 mg taken twice per day, without food.
When acute pain becomes the major player, I utilize a packet with a broader array of enzymes which are known inflammatory mediators, cutting short immune complexes by up to 80%.11 Along with the above-mentioned turmeric and quercetin, GABA (as GABAnol) can be used to relax hyper neurotransmitter activity in the brain and body.
SUPPORT FOR COLLAGEN AND TISSUE REPAIR
Nutritional support for collagen repair is essential since day one to prevent permanent scar tissue, loss of elasticity and ensure complete healing. To enhance full recovery while providing support in the acute phase, a combination product should be used that includes Mobilee®, proline, vitamin C, zinc, MSM and manganese.
Mobilee® is a patented, high-molecular-weight hyaluronic acid that enhances the viscoelastic lubricating properties of synovial fluid (note: I have seen "old" injuries with limited or no range of motion respond beautifully).12,13
Proline composes 50% of collagen, whereas vitamin C combines with lysine and proline to form procollagen.
Zinc also supports collagen repair, and multiple studies show MSM prevents scar tissue formation, making this combination of nutrients essential for the successful care of your acute injury patients.14
FINAL THOUGHTS
These well-researched and proven nutrients will more quickly help your acute care patient achieve full resolution with renewed strength, flexibility and biomechanics. Health optimization can then become your focus, which makes caring for your patients much less stressful! Personally, I shoot for 70% of my patient visits to be about health optimization and about 30% of visits dedicated to acute or recovering patients. To reach that target, I have found the previously discussed nutrients critical for optimal recovery.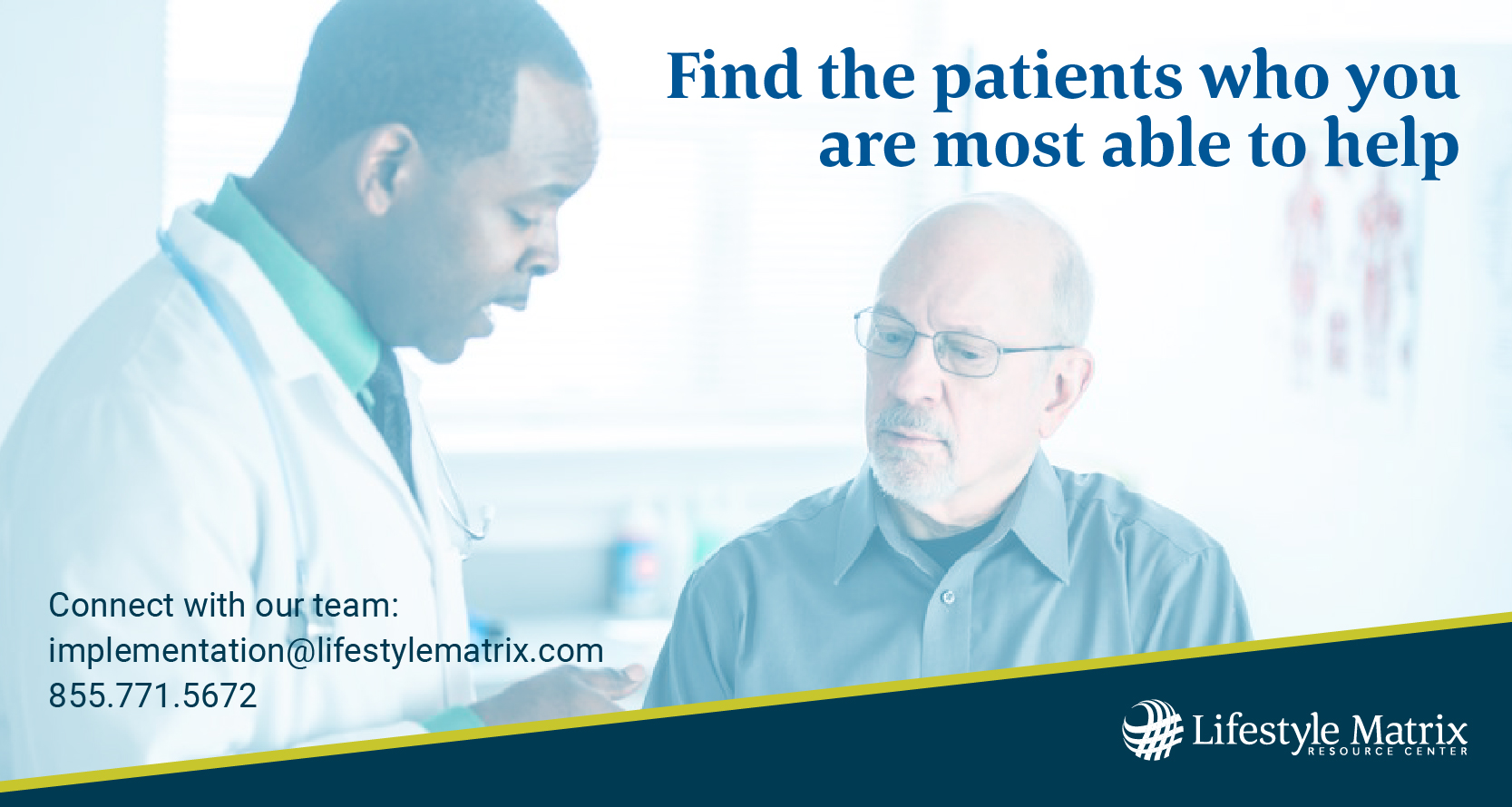 ADRIAN DEN BOER, ND, DC, IFMCP

Educated in both the Netherlands and the United States, Dr. Adrian den Boer is a board-certified and licensed Naturopathic and Chiropractic physician. In addition, Dr. den Boer is fully certified as a functional medicine doctor. Dr. den Boer has treated over 10,000 patients successfully by utilizing multiple resources to manage patient care. Most recently, he joined the Lifestyle Matrix Resource Center as the Clinical Expert serving the MSK Solutions Pain Recovery Program.


References
Kompel AJ, Roemer FW, Murakami AM, Diaz LE, Crema MD, Guermazi A. Intra-articular Corticosteroid Injections in the Hip and Knee: Perhaps Not as Safe as We Thought? Radiology. 2019;293(3):656-663.
Li S, Yuan W, Deng G, Wang P, Yang P, Aggarwal B. Chemical Composition and Product Quality Control of Turmeric (Curcuma longa L.). Pharmaceutical Crops. 2011;2;28-54.
Ravindran PN, Babu NK, Sivaraman K, eds. Turmeric: The genus Curcuma. Boca Raton, FL: CRC Press; 2007.
Amalraj A, Pius A, Gopi S, Gopi S. Biological activities of curcuminoids, other biomolecules from turmeric and their derivatives - A review. J Tradit Complement Med. 2016;7(2):205-233.
Agarwal S, Mishra R, Gupta AK, Gupta A. Chapter 5 - Turmeric: isolation and synthesis of important biological molecules. In: Tewari A, Tiwari S, eds. Synthesis of Medicinal Agents from Plants. Elsevier; 2018:105-125.
Kuptniratsaikul V, Dajpratham P, Taechaarpornkul W, et al. Efficacy and safety of Curcuma domestica extracts compared with ibuprofen in patients with knee osteoarthritis: a multicenter study. Clin Interv Aging. 2014;9:451-458.
Amalraj A, Varma K, Jacob J, et al. A Novel Highly Bioavailable Curcumin Formulation Improves Symptoms and Diagnostic Indicators in Rheumatoid Arthritis Patients: A Randomized, Double-Blind, Placebo-Controlled, Two-Dose, Three-Arm, and Parallel-Group Study. J Med Food. 2017;20(10):1022-1030.
LS, M, et al. Efficacy of a Combination of Fixed Doses of Serratiopeptidases, Bromelain, and MSM in Inflammatory Joint Diseases. Rheumatology and Orthopedic Medicine. 2017;2(3).
Lund KC, Pantuso T. Combination Effects of Quercetin, Resveratrol and Curcumin on in Vitro Intestinal Absorption. Journal of Restorative Medicine. 2014;3(1);112-120.
Lee JH, Kim GH. Evaluation of antioxidant and inhibitory activities for different subclasses flavonoids on enzymes for rheumatoid arthritis. J Food Sci. 2010 Sep;75(7):H212-7.
Steffen C, Menzel J. Grundlagenuntersuchung zur Enzymtherapie bei Immunkomplexkrankheiten [Basic studies on enzyme therapy of immune complex diseases]. Wien Klin Wochenschr. 1985 Apr 12;97(8):376-85. German.
Moller I, Martinez-Puig D, Chetrit C. Oral administration of a natural extract rich in hyaluronic acid for the treatment of OA with synovitis: a retrospective cohort study. Clinical Nutrition Supplements. 2009;4(2):171-172
Nieman DC, Shanely RA, Luo B, Dew D, Meaney MP, Sha w. A commercialized dietary supplement alleviates joint pain in community adults: a double-blind, placebo-controlled community trial. Nutr J. 2013;12(1):154
Brien S, Prescott P, Lewith G. Meta-analysis of the related nutritional supplements dimethyl sulfoxide and methylsulfonylmethane in the treatment of osteoarthritis of the knee. Evid Based Complement Alternat Med. 2011;2011:528403.