The American Academy of Family Physicians asserts that group visits are an effective method for enhancing patients' self-care of chronic conditions, increasing patient satisfaction, and improving outcomes. Group visits (AKA shared medical appointments) occur when multiple patients are seen in a group setting for follow-up care or management of chronic conditions (e.g., diabetes group visit). A lifestyle-based group visit, furthermore, incorporates the power of functional and lifestyle medicine into this innovative appointment format.
Instead of gathering patients based on the diseases they share, patients are grouped based on a lifestyle or functional medicine principle that connects them. For example, when patients with allergies, autoimmunity, depression, and IBS gather to learn about the science and implementation of the elimination diet, something unique and notable occurs.
Research shows that the interactive setting in which patients have improved access to their healthcare provider, as well as other members of a collaborative care team (e.g., nutritionist, health coach, etc.), creates improved clinical outcomes, higher patient knowledge scores and improved self-efficacy. This opportunity for patients to have more care while generally paying less for the total time is a gorgeous win-win for both practice and patient in three key areas: clinical, operational and financial.
Group visits have been implemented successfully in prestigious medical organizations around the country for decades. Even more exciting, lifestyle-based group visits have dramatically altered the landscape of how functional medicine is delivered, even in innovative settings such as the Center for Functional Medicine at the Cleveland Clinic. There, just like in group visits implemented at smaller practices, patients have access to life-altering information in a setting that supports each patient with an added social health therapy—the forum to share one's successes and struggles with peers. Multi-month waiting times for popular health care practices reduced significantly while revenue production and operational efficiencies increased just as much, all from implementing a few group visits. Improving access to affordable health-promoting care enhances patient success.
Of note, the group medical appointment was born during the pre-COVID era when insurance required face-to-face onsite for reimbursement. So, you may be asking, "Can this even work in today's landscape?" The answer is a resounding "Yes!" Why? Enter Zoom. With people confined to their homes in early 2020, apps that allowed us to stay in touch became central to our day-to-day lives. Ease of access and careful work to keep latency below 150 milliseconds (the maximum before conversations start to feel unnatural) have been cited as potential reasons. Zoom founder and CEO Eric S. Yuan reported Zoom users went from 200+ million in March 2020 to 300+ million in April 2020. If you think about it, it's hard to meet someone who doesn't "Zoom" in some part of their life. Zoom is the new Google.
Now, let's put these revolutionary social concepts of group visits and teleconferencing with another transformative change in health care: telemedicine. According to Forbes' predictions for 2021, telehealth is here to stay. This industry saw demand rise incredibly quick due to the CDC's social isolation recommendations and fears related to COVID-19. This health care delivery model was ideal for a viral pandemic, and incidentally delivered another equally important benefit to the industry: chronic disease care to those in need. Patients could access vital consultative care without having to physically go into an office and endanger others.
One reason providers were able to deliver telemedicine quickly and effectively was due to the relaxation of certain regulations by the US Health and Human Services office around HIPAA privacy requirements. This made it easier for doctors and hospitals to offer telehealth services quickly, without worrying whether patients with Medicaid or Medicare could be eligible for services.
Now, as the pandemic has been better controlled, telehealth providers, with the support of teleconferencing apps like Zoom, are placing security and privacy as a top priority to develop the sustainable telehealth solutions for tomorrow. As author Alice Hoffman has poetically said, "Once you know some things, you can't unknow them. It's a burden that can never be given away." Society and the health care industry will forever remain aware of COVID-19 and telemedicine.
When we combine the beauty of the group medical appointment format and the convenience of telehealth, you have a solution for the epidemics that are waiting for us as an industry.
Consider these sobering statistics from the CDC about loneliness:1
Social isolation significantly increased a person's risk of premature death from all causes, a risk that may rival those of smoking, obesity, and physical inactivity.
Social isolation was associated with about a 50% percent increased risk of dementia.
Poor social relationships (characterized by social isolation or loneliness) were associated with a 29% increased risk of heart disease and a 32% increased risk of stroke.
Loneliness was associated with higher rates of depression, anxiety, and suicide.
Loneliness among heart failure patients was associated with a nearly four times increased risk of death, 68% increased risk of hospitalization, and 57% increased risk of emergency department visits.
If there ever was a time better for virtual group visits, it's now. With a solidly proven foundation of clinical, operational and financial benefits to both patient and provider and the ability to combat loneliness through the power of community, we can deliver on our Hippocratic oath. And thanks to apps like Zoom, we are poised to make the delivery of health and care through the lifestyle medicine lens more powerful than ever.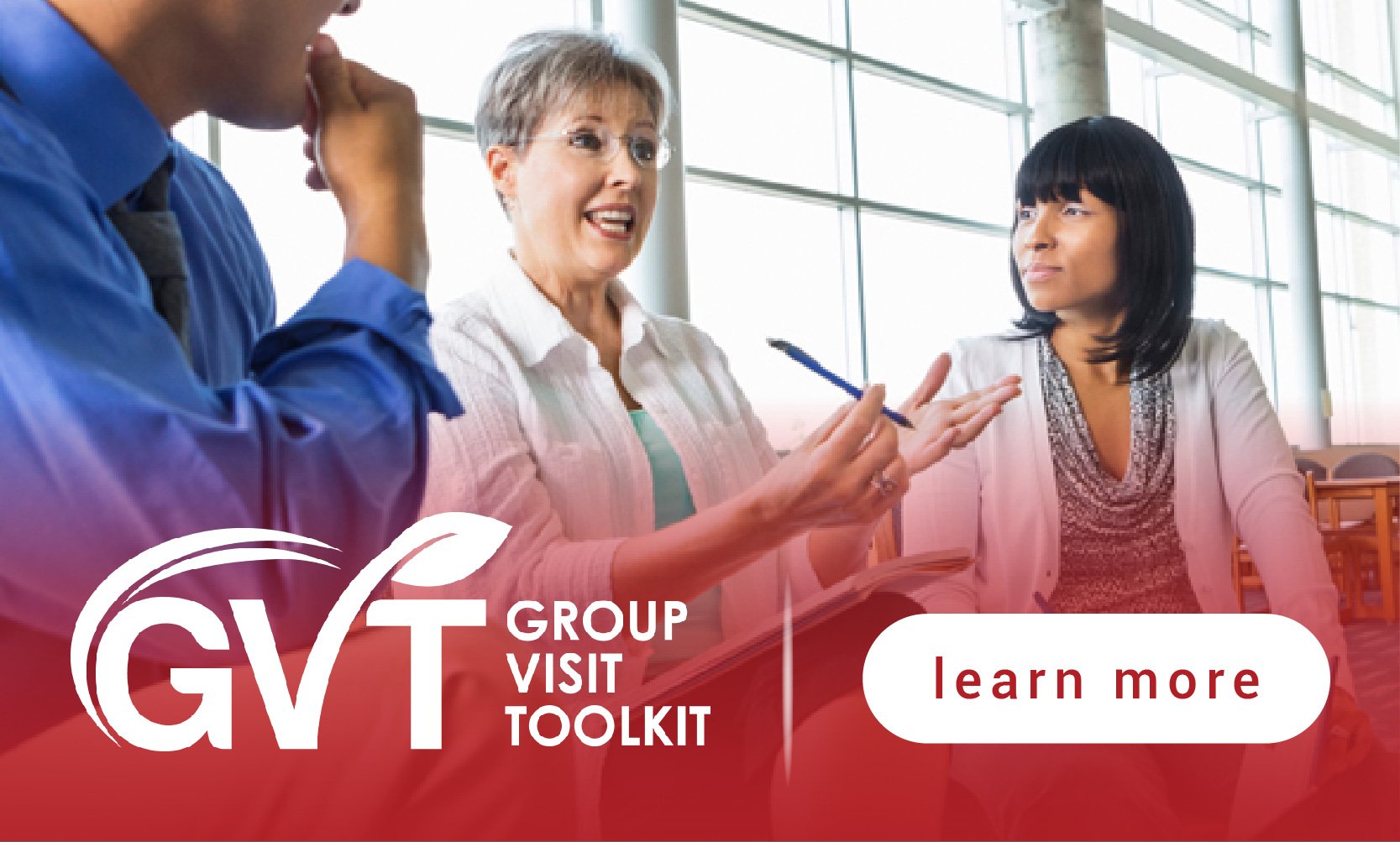 References
1. National Academies of Sciences, Engineering, and Medicine. 2020. Social Isolation and Loneliness in Older Adults: Opportunities for the Health Care System. Washington, DC: The National Academies Press. https://doi.org/10.17226/25663external icon.

Shilpa P. Saxena, MD, IFMCP
Dr. Shilpa P. Saxena is a board-certified family practice physician whose passion and purpose come to life through sharing her innovative patient education and practice management solutions in her classic "keep it simple" style. She serves as faculty with the Institute for Functional Medicine and the Andrew Weil Center for Integrative Medicine. She also serves as the Clinical Expert at the Lifestyle Matrix Resource Center for the CM Vitals Program. Dr. Saxena is an expert in the Group Visit medical model, creator of Group Visit Toolkits, and co-author of The Ingredients Matter: India.