How to Build Resilience in Your Patients and Your Practice
By Bill Hogarth, DC, MBS
What does a typical day look like in your practice? Do you find yourself moving from one patient crisis to the next, all day long? You work with patients for several months to help them move the needle on their health and then poof! they disappear until the next crisis occurs.

This is a theme seen all too often in functional and integrative medicine practices. It's a great honor to support patients who haven't received the help they needed through conventional medicine channels, and we do a great job of finding the root cause of patient ailments. But what are we doing to ensure patients are not only turning the proverbial ship around when it comes to their health, but also maintaining their health and resisting the next crisis?

In oncology, once a patient is in remission, they don't stop seeing their doctor until the next health crisis occurs. Rather, they are tethered to their oncologist for the rest of their lives to ensure that they are building and maintaining the necessary conditions to remain cancer-free and health-focused. They don't fall off the radar. The expectation is set for the patient that they are in it for the long haul.

In functional and integrative medicine, we have a great opportunity to play a similar role in long-term care. Not just as the last hope for patients in health crises, but also as the future hope helping them build disease resistance and metabolic reserve. This perspective should encompass the clinical, financial and operational aspects of our practices, if we want to grow healthy, resilient practices that withstand the challenges of running a business.

As providers, it's time for a transformation in our thinking. Functional and integrative medicine is the future of medicine. It's here to stay, but if we are going to make it the standard of care for generations to come, we must think about both the long-term needs of our patients and the long-term needs of our practice.

So, the next time you help a patient go from helpless to hopeful, think about what's next. What's your plan to transition them into a long-term wellbeing program, one that focuses on building metabolic reserve and disease resistance? How can you continue to help your patients maintain their health while ensuring the longevity of your practice, so you can help more patients like them for years to come? Once you can answer these questions and have a plan in place, you'll be ready to take your practice, and your patient care, to the next level.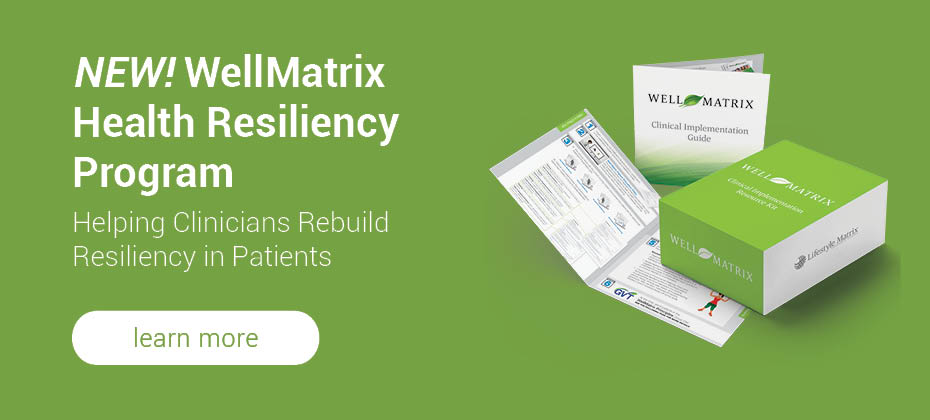 Bill Hogarth, DC, MBS
Bill Hogarth, DC, MBS is a licensed chiropractor in the states of Illinois and Missouri. He holds a doctorate in chiropractic from Logan University and a masters in biological sciences from the University of Minnesota. He has been a functional medicine practitioner and educator for more than three decades.